Al Fresco dining at Drake Circus
Summer is here, so get ready to soak up the sun, sit outside and savour some great food at one of our restaurants, al fresco.
Enjoy Happy Hour in the sun at Las Iguanas
Take a seat at the outdoor dining section at Las Iguanas Plymouth and discover a menu options including kids, vegan, vegetarian, gluten-free & halal: a great range of dishes for everybody.
Las Iguanas features a bustling bar bursting with Happy Hour cocktails served all day every day and the bottomless brunch is a perfect choice for a catch up with friends.
The new lunch menu served 11am – 3pm includes tacos, chilli cheese fries and avo on toast, you can choose a main & drink for only £9.95
Grab a milkshake or a handcrafted burger at Five Guys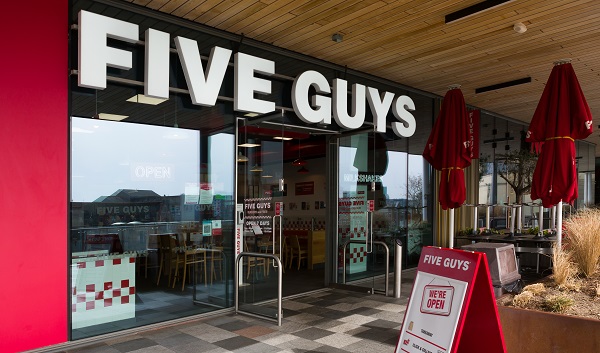 Known for its popular burgers, fries and milkshakes, Five Guys is sure to be a top pick this summer for outside eating. The handcrafted burgers from Five Guys are made specially to order and are served alongside mouth-watering, hand-cut fries. Its burgers, dogs and sandwiches come with as many of its 15 free toppings as you like, and its milkshake mix-ins give you 1,000 possible tasty combinations. The Coca-Cola Freestyle machines also have over 125 possible drink combinations – perfect for a cool refresher on a hot sunny day. Now all we need is the weather.
Fancy a cheeky Nando's?
Whether you like yours hot, medium or cheeky, Nando's is one of the nation's firm favourites.
Nando's specialises in Portuguese-African food and is famous for its delicious heat of flame-grilled Peri-Peri chicken. It also has some delicious starters, great for sharing including chicken wings, halloumi fries, and pitta bread dipped in houmous. Perfect for a family feast or just a quick bite, no doubt Nando's will be a popular restaurant for outdoor dining this summer.
Indulge in Italian at Zizzi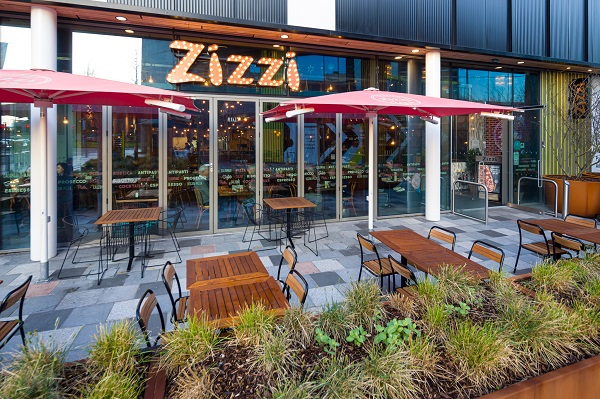 Zizzi Italian restaurant serves tasty, Italian style food with a twist, great for lunches and dinners as well as celebrations. Tuck into a delicious three-course meal, with your choice of starter, pizza, pasta, risotto or salad followed by one of their indulgent desserts.
Grab a burger and beer at BrewDog
Craft beer specialists, BrewDog, is open at Drake Circus, and they are dog friendly too!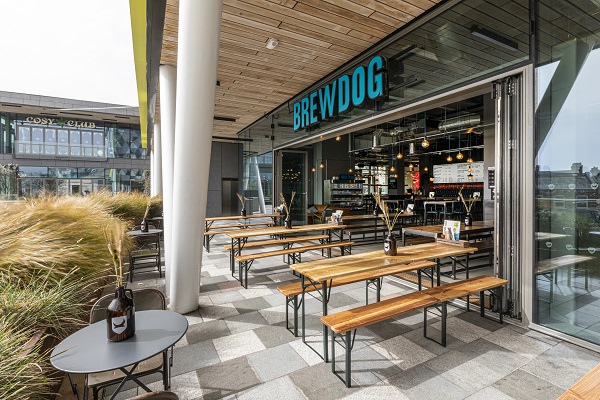 Multiple taps will pour the very best beers from BrewDog and friends, alongside a mouth-watering menu of burgers, wings and salads for you and your friends to enjoy.
Discover all our Dog Friendly restaurants and shops
And if you don't have time to dine…
If you're pushed for time and just want a quick bite to eat, or fancy a takeaway coffee, then why not visit Starbucks?
Offering speciality coffee, or ice-cold drinks, as well as sandwiches and sweat treats, you're sure to find something to keep you going after your shopping trip.
The policies for all of our restaurants will vary, so please check in with them before you set off.
Last updated Friday 8 September, 2023