Latest offers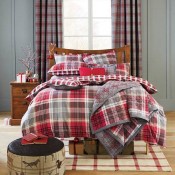 You could save £10 if you buy this Next bed set and curtains together. Get the 2 pack bedding set from £32-£62 and the curtains from £25-£55. Cosy-chic guaranteed!
News & Events
Tapping into the current fascination with the faraway allure of distant galaxies and cosmic wonders, PANDORA launches an enigmatic set of cosmic-inspired jewellery.
Flavours of deep chocolate with rich fruit notes married with a firm, crumbly texture combine harmoniously to create an indulgent fudge that delivers a real cocoa hit.
Plymouth's newest and most luxurious beauty salon, Satori opens at Drake Circus on Monday 3 November.